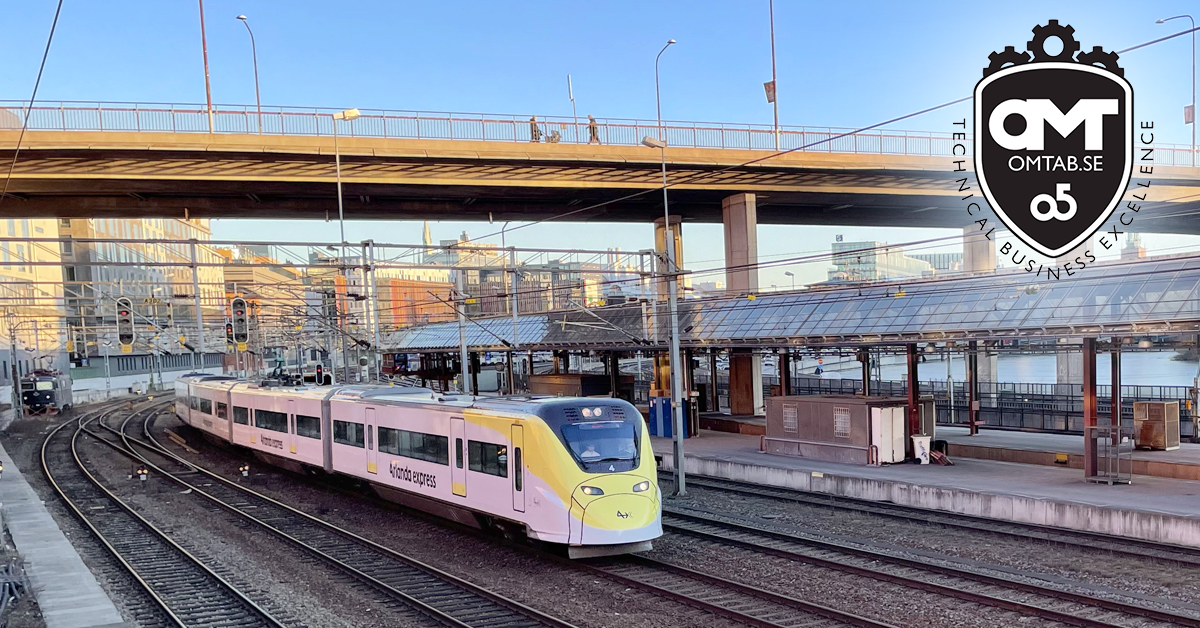 OMT offers design solutions to meet society's growing need for fast and reliable transport, primarily in public transport.
We have experience of leadership and leading positions in areas such as design, development, procurement management to operation and maintenance of vehicles.

We are active in railways and trams where we develop operations in depots and workshops.
Examples of commitments:
Operational management of project operations specializing in maintenance, overhaul of trains, collision and damage repair and more.
Project management of a major procurement project of vehicles for trams where complex technical requirements, agreements and international suppliers are coordinated.
Design management and construction management of contracts regarding rectifiers.
Quality responsibility at program and project level to ensure that quality methodology and processes are followed and developed in large inner-city projects for public transport.
Responsible for quality and work environment in reinvestment projects with assignments to establish quality, environment and work environment plans to ensure that those concerned are familiar with how it affects the work in each project.
Through our certified business and project methodology, we create a unique way to ensure that businesses and projects get the right results. Do you want to know how we ensure that the benefits of your business are as great as possible? https://omtab.se/en/industry-solutions/transport/