Now we're simplifying everyday life at the OMT office in Stockholm!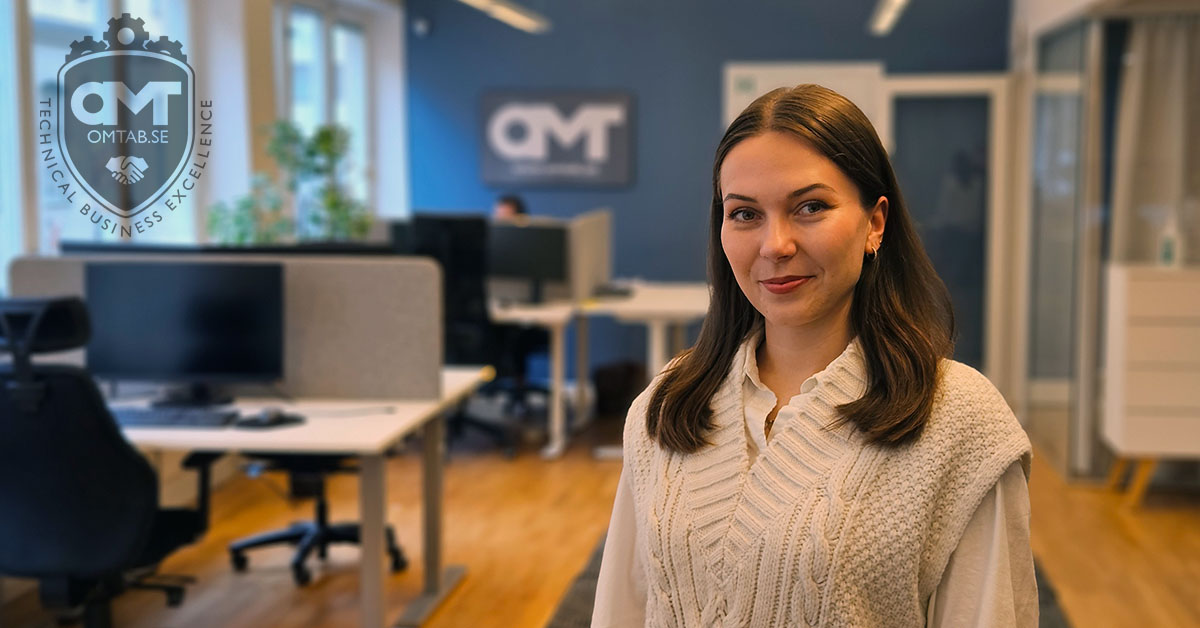 Sure, here's a longer version of the rewritten text:
Matilda Forslind is joining our management team to help us streamline operations and provide better service to our clients. Her role will include working with administration, marketing, event and meeting planning, and office management.
Matilda has experience working as a place manager at a Stockholm office hotel, where she was responsible for the daily operations of the office and planning events and conferences. She also took care of property management, including leasing and move-in/out procedures, as well as onboarding new members. One of her greatest accomplishments was planning and executing a large customer event for 100 people on her own, which received excellent feedback from attendees.
Before that, Matilda worked for Anticimex, a pest control company, where she was responsible for customer service and scheduling technicians for home visits. She also performed consultation services for customers who suspected pest infestations in their homes. Matilda has experience working in a service-oriented environment and loves building relationships with clients and colleagues.
Matilda is excited to be joining OMT and its Stockholm office. She has a passion for providing excellent service to customers, through attentive service and special touches like homemade snacks or spontaneous happy hours. Matilda's hobbies include gardening, podcast listening, and practicing aerial hoop, a form of acrobatics. She's excited to continue pursuing her passion for the circus arts while working at OMT.
Overall, Matilda's skills and experience will be a great asset to our team, and we look forward to working with her!