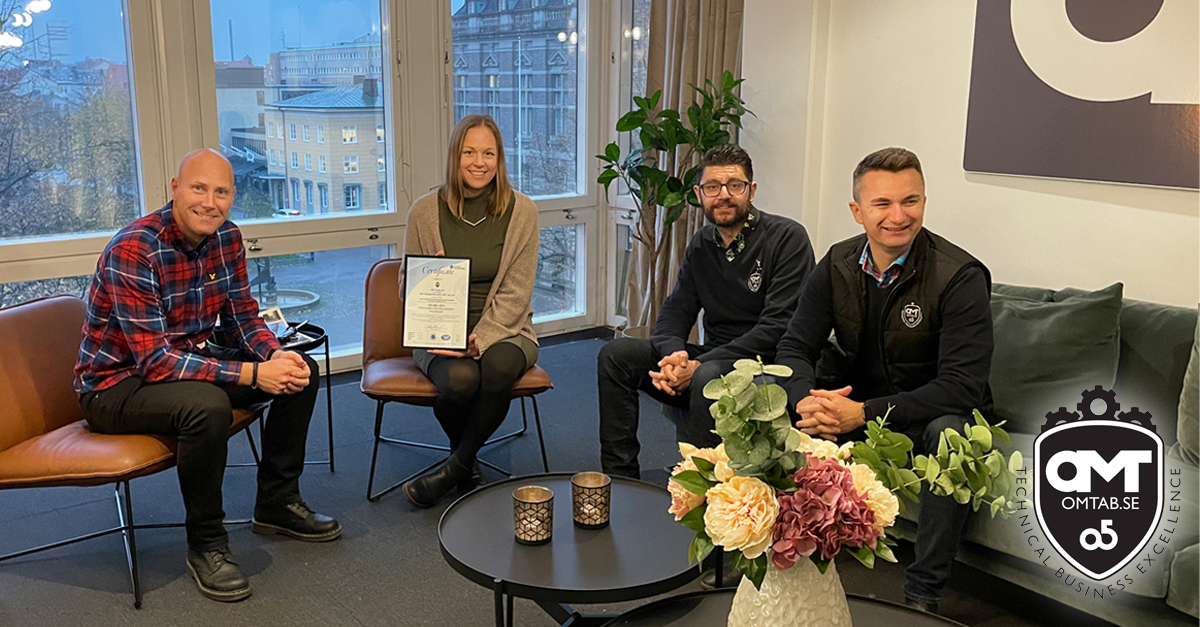 We live by and do what we say. For the 6th year in a row, we have shown that we develop and follow our business management by passing an external ISO audit without deviations!
Here's how we do it:
We include everyone.
Makes everyone understand how action and competence affect us and our customers.
Documents and describes how we do things in our business management system so that if you have a question and do not have a colleague to ask, you can always read how it should go.
When everyone knows how to do it and why, you call in the external auditor who can give the receipt that it also meets the certification requirements.
Starting in the right order is the key!
Our way of being a company, our values, our culture, and our success come from a constant act of us. Our methodology, structure, and processes help us to act correctly.
In our quality certification for ISO 9001: 2015, we have created a methodology for successful delivery where customers, colleagues, and the entire OMT are winners and feel good. In the business methodology, we have not only built in to deliver correctly but also how we for our business have the right work environment, sustainability, and the right environmental impact on our surroundings. By constantly working on improvements, we create a corporate culture that constantly develops us and what we deliver. During the year alone, we worked with 106 improvement measures, of which 59 have already been implemented. Our external auditors have not been able to give us any external deviation for the past 6 years.
At OMT, we act according to what we have said, feel good, have fun and offer solutions we are committed to. We can also help you get the right business, project management & design.