OMT Education – Business Acumen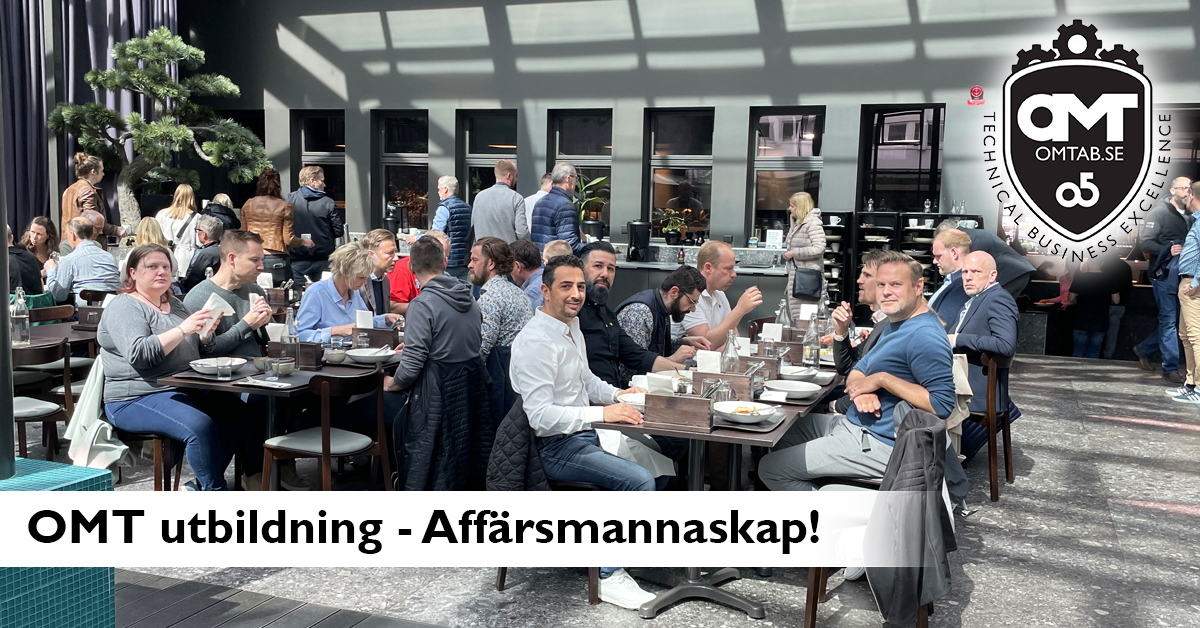 At OMT, we have a mandatory multi-stage program with internal training for our colleagues to ensure our service solutions deliver in the right way.
To be able to keep a project on the right track we need to respect time- and budget frameworks, achieve business goals, and also have access to effective tools for analyzing, negotiating, and managing the business process is required.
This week we performed a three-day training in Businessmanship and this is, among other things, what our OMT members have been trained in during these days. In addition, they have also sharpened their sales technology and increased their own ability to adapt their business acumen based on the customer's or suppliers' needs and actions.
We do this to offer continued efficiency and profitability in the projects and increase our ability as project managers to exercise good business acumen!
Thank you to our colleagues for a well-conducted course!
Read more about how we can create efficiency and profitability in your projects here: https://omtab.se/en/career/