We welcome Wilhelmina Wallmark as CEO of OMT BuildTech!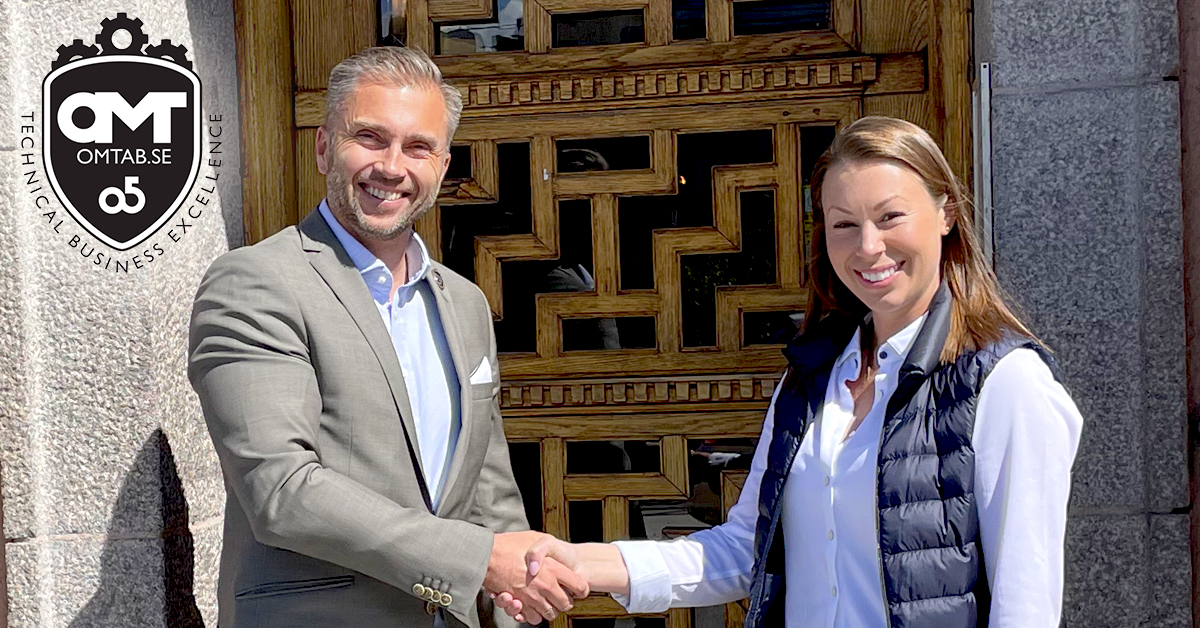 Our Chairman of the Board, John Filipiak Wallderin, warmly hands over the role of CEO of OMT BuildTech AB and also our business area Building Technologies to her.
With experience from both the construction side, track contracts, and major infrastructure projects, Wilhelmina will strengthen OMT BuildTech with its expertise. Wilhelmina's most recent experience is from the "Varbergstunneln" project, which is currently one of Sweden's largest infrastructure projects in collaboration with the Swedish Transport Administration. With experience as production manager for installations and coordination manager from the ground up, she has experience in both preparatory work and groundwork to fine-tuning, and programming of technical systems.
Coordinating the work with other technical disciplines, customers and UE are some of the daily tasks that Wilhelmina has worked with previously, together with financial planning and follow-up.
I am passionate about development, both in the industry and to see my colleagues grow. I believe that a positive business climate provides the best conditions for delivering a good product to the customer. Business acumen, commitment and and joy should make everyone in an assignment a winner – both customer, colleague and OMT.

Wilhelmina Wallmark
I have a long background in equestrian sports which already at an early age laid the foundation for leadership and responsibility. In the stable you have to be humble and show respect, they are big animals and there is always more to learn. In addition, you are faced with fewer fun trials and setbacks such as broken legs, bites, and kicks – just to name a few of the rider's ailments. With drive and perseverance, I have never seen these obstacles as too great and these are lessons I benefit from in professional life today – always be humble, never give up and be passionate about what you do!
As a resident of the big city, there will, unfortunately, be less stable hanging nowadays, but all the more paddle matches and time spent on the running track. Djurgården is my obvious excursion destination and it is also very likely that you will see me at the cheese counter at Sabis! Born and raised in Ängelholm, it is also a matter, of course, to focus on the SHL and the city's pride Rögle during the winter. Next season it will be gold!
Now we continue to develop the business together. Read more about how and where at https://omtab.se/en/divisions/building-technologies/