We welcome Lars Bergius, who started in March to OMT!
Lars has a long professional background in industries such as the chemical process industry and life science with a focus on automation, production development and project management.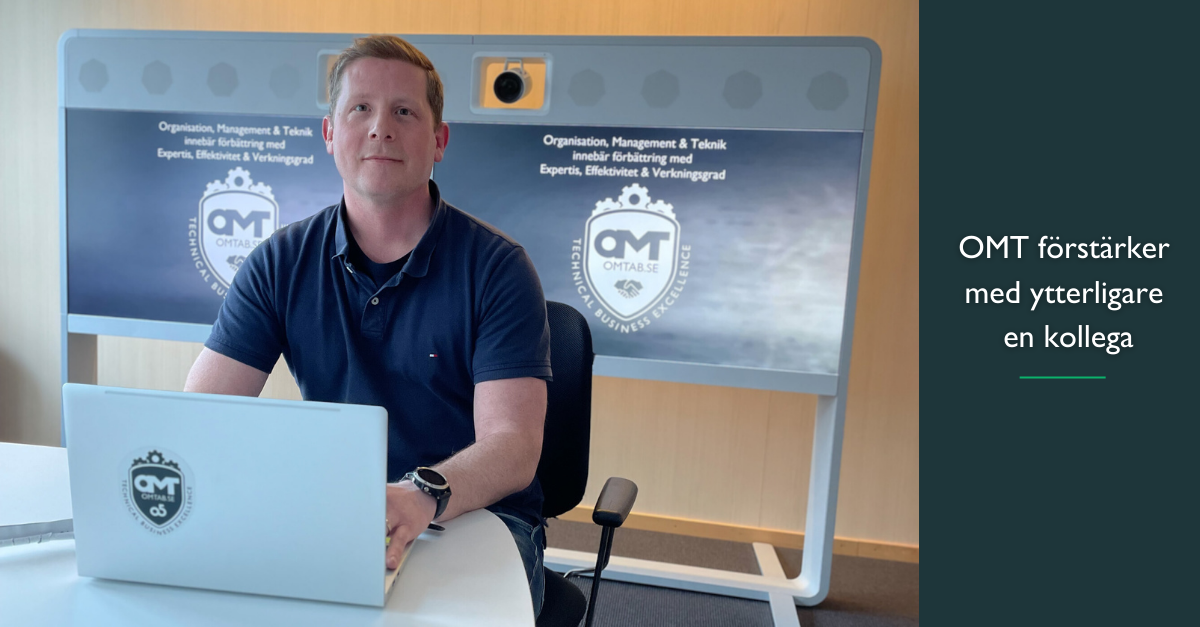 Among other things, he has worked as a project manager in the development of new production technology for clinical use in agreement with the GxP quality system to meet authority requirements.
In the role of technical project manager, he has the privilege of driving and developing digitization within the pharmaceutical industry so that they can achieve their visions within Industry 4.0 with Smartfactories, Digital Twins, APC and AI.
Lars likes to work in technology development and is a driven, creative and solution-oriented person who thrives on new challenges. Outside of work, Lars is a committed youth leader in ice hockey where he uses his own elite sports background to support and motivate the next generation to develop in the sport. Lars lives with his family in Mölndal and will be based out of our office in Gothenburg.
Read more about how and where we at Technical Production Operations can help you create new solutions for: https://omtab.se/en/divisions/technical-solutions/mechanical-plant-lead-engineering/