We are happy when our colleagues get the chance to develop together with us and our customers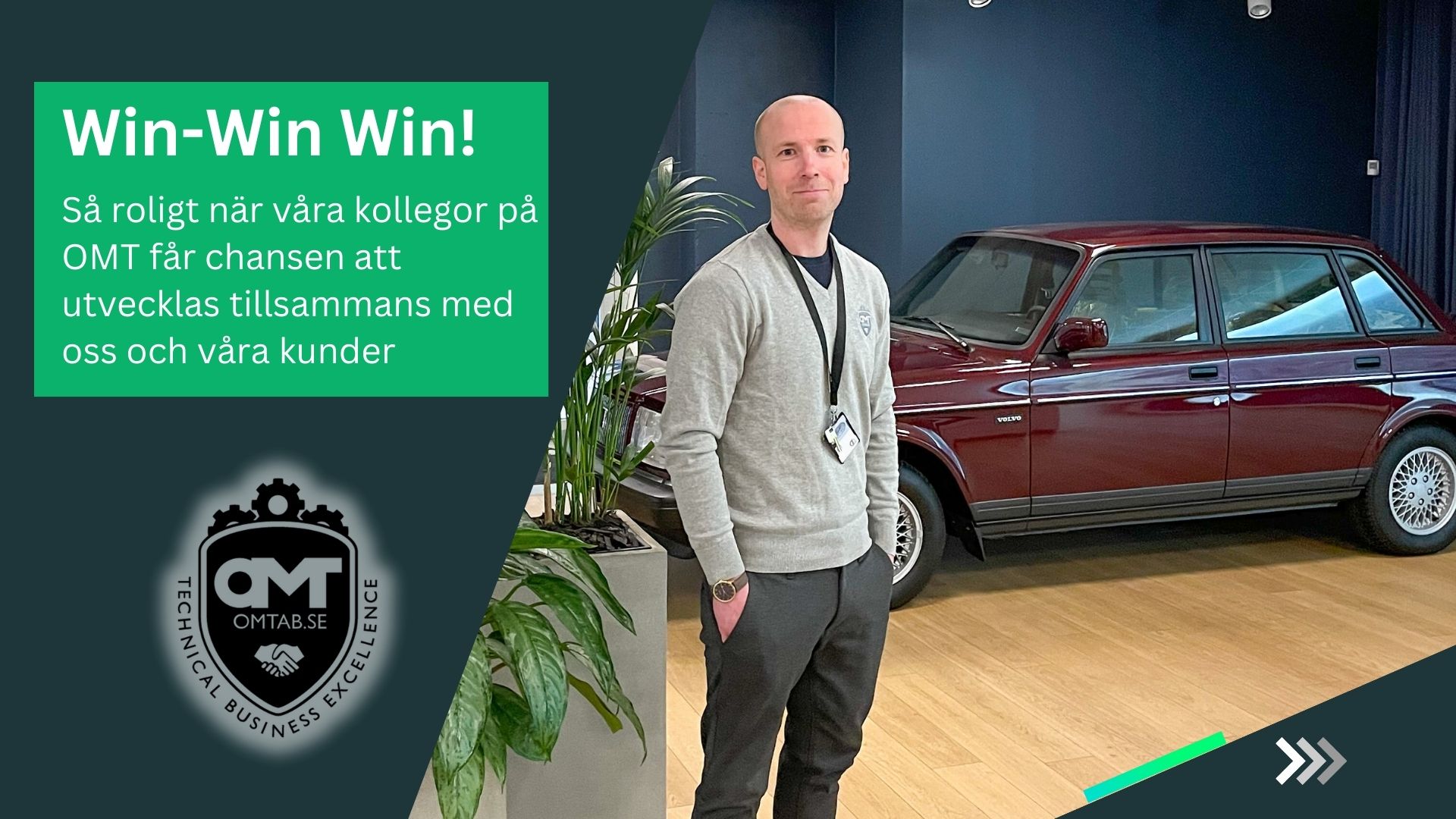 Win-Win Win! So fun when our colleagues at OMT get the chance to develop within the company and our customers.
Our colleague Henrik Bursell, who is a maintenance engineer at OMT, has long worked with maintenance & production in the automotive industry at a large, well-known company in western Sweden. Behind him, he has a long and fine collaboration from having worked in projects and with operational reliability. In addition, Henrik has undergone three stages of OMT's consulting and leadership training. With this knowledge and solid experience, his next step now becomes obvious.
Henrik changes his role and becomes project manager for the same customer. This has been a personal goal for Henrik for a long time. Therefore, it is extra fun when our colleague and customer get the chance to fulfill each other's goals.
With already established contacts and a significantly lower learning curve, Henrik will work in similar projects as he previously did, although now in the role of project manager. We think this is great and we wish Henrik the best of luck in his new role for OMT.
Do you want to know more about how OMT AB can help your company? Click here for more info: https://omtab.se/affarsomraden/technical-solutions/technical-production-operations/