Sandra Darkgie joins the OMT team!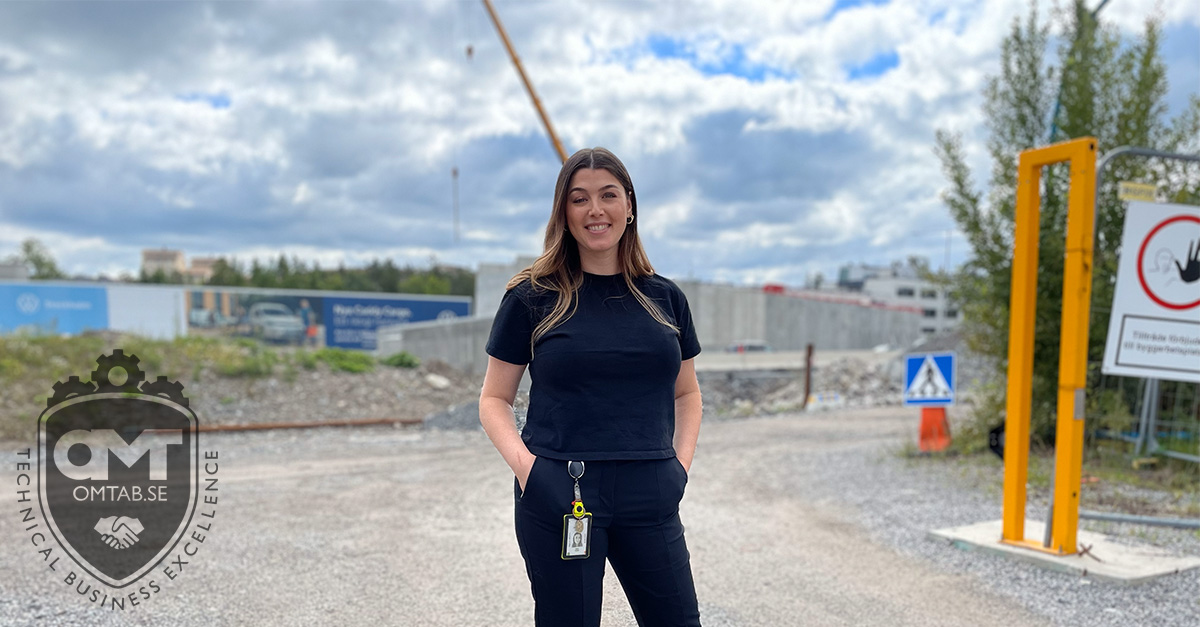 We welcome Sandra Darkgie to OMT and our BuildTech team! Sandra has spent the last six years working in new construction, driving and producing residential projects, both single-family and multi-family homes. During this time, she has had diverse responsibilities in several production stages but has mainly worked with the structure and frame completion.
Sandra's responsibilities have included work with time and resource planning, economic forecasts, monitoring and regulation, coaching and leadership, coordination of contractors, daily production monitoring, and workplace safety. Duties such as quality control, document management, and blueprint reading are recurring in her projects. Her experience as a supervisor has taught her the importance of including different actors to achieve good collaboration and the best possible results. This has taught her to work proactively, systematically, and be solution-oriented. Sandra's structured working method, where she is attentive and engaged, has had a positive impact on project finances.
Two projects that Sandra is particularly proud to have been involved in are Kajplats Kvarnholmen in Nacka and Dublonen in Älvsjö. These two projects have been challenging and have contributed significantly to Sandra's personal and professional development!
The most enjoyable part of this industry is the constant challenges and variations! You learn so much along the way and get to be involved in building society, says Sandra about her experiences.
In her spare time, Sandra spends time with family and friends, and she likes to engage in activities. "What I love the most is dancing, and I spend several hours a week in the dance hall!"
Learn more about where and how we can now drive projects for you together at https://omtab.se/affarsomraden/building-technologies/.