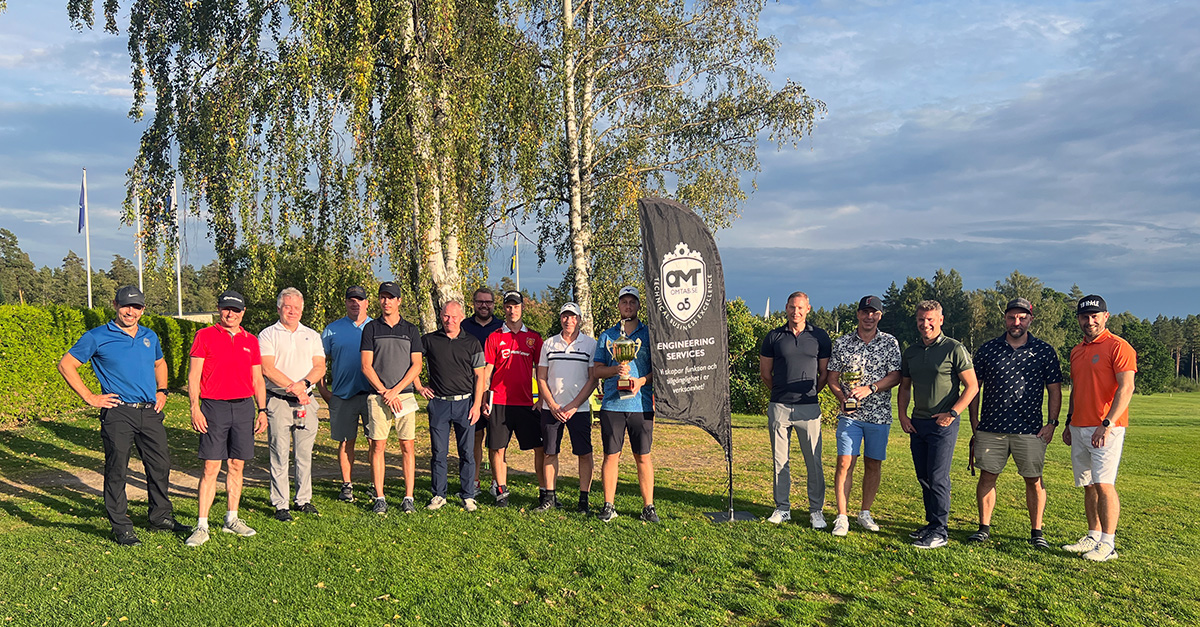 The Annual OMT Golf Open took place last week outside Norrköping on Klingabanan where OMT provided support to their clients, resulting in some great scores on the golf course! In our daily work, we strive to help our clients perform better, whether it be in technology, project management or business leadership; but this time, we took our skills to the golf course. The event had a total of 16 players split into 5 teams, with companies such as Lantmännen, Siemens Energy, Assemblin and Johnson Control represented.
The day started with lunch at the golf restaurant, where all the participants were energized and ready for a day of golf. Despite some rain and sunshine throughout the day, we all had a great time as golf is always enjoyable, especially when our clients win!
The top three winners were all from Lantmännen AgroEtanol in Norrköping, with the first and third place winners being father and son. Olle Fröjd took home the first prize, Daniel Ekeroth was the closest to the hole, and Sebastian Karlsson won the longest drive. Our very own Thomas Svelander, who normally excels in project management for rail transport and vehicle maintenance, was the best OMT colleague on the course.
We would like to thank everyone who contributed to a wonderful atmosphere and great networking on the day. Golf is a great way to bring people together, and we can't wait for the next event.