Madelene Saliba builds on OMT!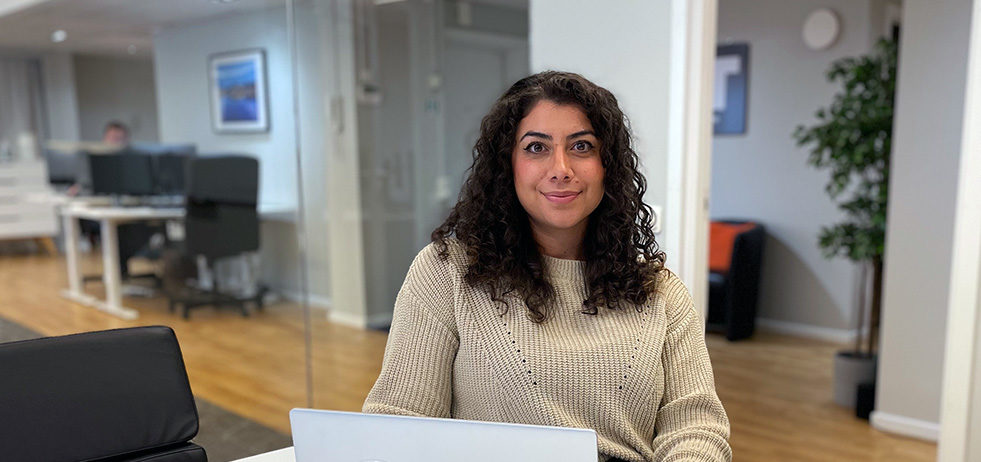 We warmly welcome Madelene Saliba to OMT BuildTech!
With a professional background in the new production of apartment buildings, where Madelene has worked for the last 6 years as supervisor and project manager in the majority of production stages, she is a welcome addition to the group!
Her areas of responsibility have included project planning, documentation management, quality review, planning, coordination, and control of daily production. Madelene has been very familiar with the work environment and preventive risk management in parallel with production. She has learned over the years the importance of looking ahead to upcoming activities and being able to anticipate and solve problems and possible obstacles that may arise. As a supervisor, Madelene has also been responsible for the project finances and its constituent accounts. One of the biggest projects she has worked on is the housing project at the entrance to Stockholm and overlooking Djurgården; Kajplats Kvarnholmen.

Madelene expresses herself like this:
Management has taught me that everything that shouldn't happen, can happen and that there is always a solution. A motto we had on the contract was "there are no problems, only opportunities for solutions" and I always carry that with me regardless of work or personal life. Adversity motivates me to constantly grow, it's like a driving force for me to be better than yesterday's Madelene. I believe that you are never fully learned and as long as you have the will to develop, you can.
In her free time, Madelene is very interested in dogs and she herself has a 1.5-year-old labrador. It is thanks to her that Madelene discovered a new interest in the outdoors and nature. When she is not with family or friends, she relaxes by painting and developing her artistic side.
Read more about how we now jointly create solutions in construction & property technology at https://omtab.se/en/divisions/building-technologies/