We are expanding our Business Engineering team!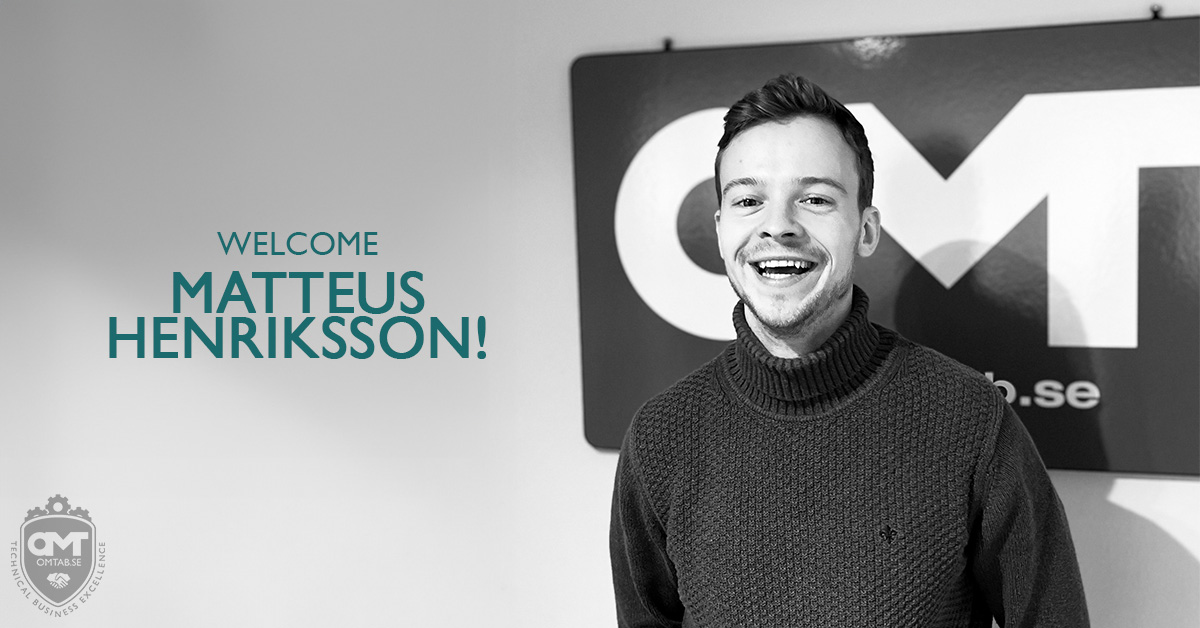 We are expanding our Business Engineering team with Matteus, who will be working with CPQ solutions. His background in programming makes him an important player in our team when it comes to building attractive web interfaces, developing visualization solutions, and integrating our product configuration solutions into our clients' unique IT infrastructure.
Matteus is a graduate engineer in information technology and has since worked at Tekniska Verken in Linköping, where he worked as a software developer in their development department. He and his team were responsible for several different systems, including the inventory management application, IAM solution, and backend for the website.
Matteus complements OMT with expertise in both frontend (Blazor WebAssembly and JavaScript) and backend development (ASP.NET Core). He has experience in database management (MSSQL), DevOps (Azure DevOps for CI/CD, Azure AD), and Version Control (Git). Matteus is familiar with programming languages such as C#, Java, Javascript, and Python.
He describes himself as a restless person who likes challenges and hobbies. His latest project was to get a golf green card, so for the next golf tournament, we have a challenger! In addition, Matteus is a tech geek who likes to connect and automate everything possible in his home. He hopes to share experiences from previous projects and take on all the challenges that this role can offer.
We are thrilled to have you here, welcome to us Matteus! We are looking forward to this journey together.
Learn more about how and where we can help you at:
https://omtab.se/en/divisions/management-solutions/business-engineering/