Ennis Maltez-Svanström is joining OMT as a reinforcement!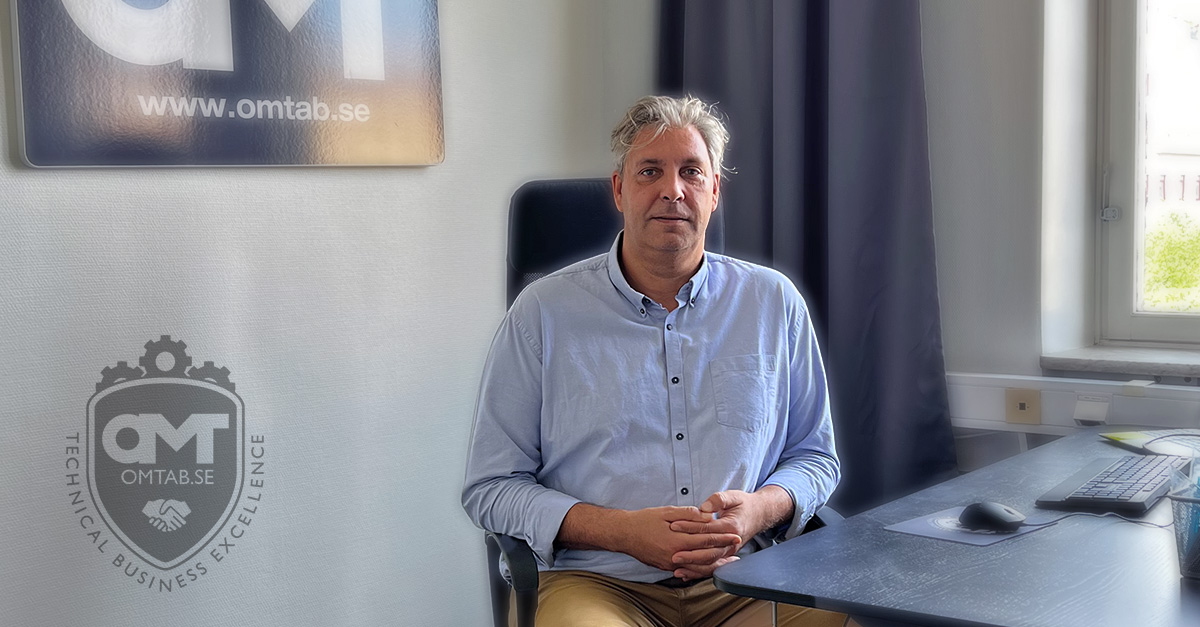 We are pleased to welcome Ennis Maltez-Svanström to OMT!
Ennis has a long and solid background in automation and project management, where he has had the opportunity to work with a large number of international clients and companies. He is now strengthening OMT in the Project Management group.
In recent years, Ennis has worked at Dynasafe, where he has been a project manager and lead engineer for clients in Japan, Australia, Germany, the United States and Karlskoga near his home base. In many cases, the clients have been states and authorities in different countries where he has worked on the destruction of chemical weapons and small-scale ammunition facilities, as well as the delivery of mobile bomb devices. Ennis thus contributes with a lot of experience from the defense industry.
Ennis began his career as an automation engineer where he worked with several different PLC systems for a large number of different companies. He has worked with everything from hydroelectric power plants, paper mills, the Swedish Transport Administration and the food industry.
Thanks to his personality and deep technical knowledge, Ennis has no problem tackling complex projects in an international environment. He is calm and organized and always ensures clear communication to avoid misunderstandings and keep the customer on board.
Ennis lives in Örebro with his wife, dog, and two recently fledged children. In his spare time, he enjoys renovating an apartment in Croatia, tinkering with old cars and boats, and playing drums in a band.
Learn more about how and where we work together to create value at https://omtab.se/affarsomraden/management-solutions/project-management/.