Value planning = How we create values for customer and colleagues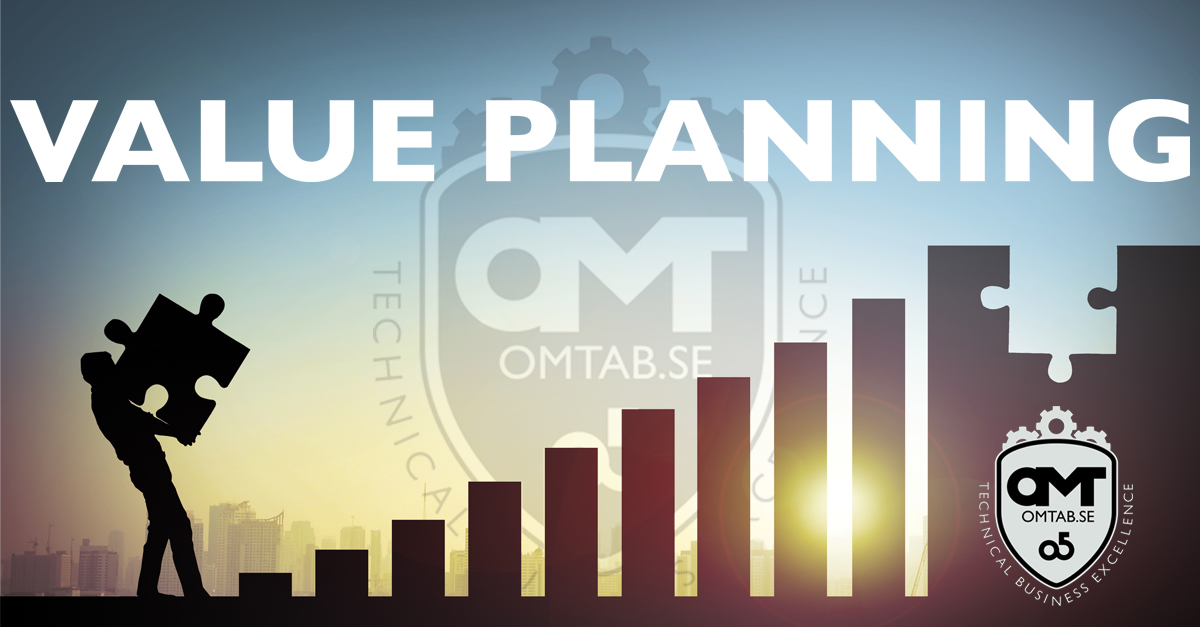 Autumn equals the time to start business planning for next year. Just this year we have chosen to do things a bit differently. For us it is important that all of our colleagues gets involved and helps us bringing OMT forward – together. For this reason, we have chosen to apply the concept value planning from two perspectives in our business. One where we jointly review and decide what matters according to our colleagues. We look at how we need to continue educating ourselves so that we reach a skill raise, how we increase our skills to gain more experience and what we need to keep our commitment going. Looking at what drives us as individuals, what we expect, what we need to feel good, to be seen, to be heard, and to have confirmation. We look at what are important benefits for us. This, more and more, creates opportunities for us as individuals and as a group, it creates our OMT- culture and our willingness to make us and our world around us – winners. Our main goal is that every colleague of OMT feels participated, appreciated, and finding meaningfulness in his work every day. We want to offer a workplace where you as an individual have a chance to influence, grow, develop and get a group affiliation where we can jointly create bigger and better effect and benefits than individual individuals.
The second perspective is how we create values ​​for our customers. As a group, we share our experiences and what we hear from our market. That input allows us to choose how we solve customer needs, whenever and wherever. By listening and analyzing, we create solutions like "spot on" -helping our customers becoming a winner as well. Through our "how," our methodology and processes, we look forward to creating a culture that makes us deliver with quality and dedication to you. We ask you what options does your customers have, what kind of problems you have or expectations for even better results. There may be soft values ​​or actual activities that needs to be implemented. We ask ourselves what is worth paying for or even, what does your customer pay for? What is possible, where or how does it hurt and when is it at it's best? In this way we adapt, offer the right solution and choose the right method to develop our customer solution.
Our value plans gives us a direction of what activities we need to implement, how to organize, communicate with colleagues and customers, how to generate revenue that covers our costs and leave a margin that allows us to improve our business and our environment in the long run . Finding the understanding in our business that everything we want comes with a cost, an investment that will generate a revenue that is worth paying for and that exceeds our costs is one of the key factors to bring everyone to a profit. To succeed, we engage colleagues by giving them the right prerequisites and opportunities for commitment in the profession, but also in social commitment to improving our world, as well as creating solutions for our customers to achieve their goals, while providing a business-driven company with profitable key figures. Then we and you can survive, today, tomorrow and even in the long run!
How does your workplace encourage and make use of their colleagues opinions, wills and dreams?