"OMT Management Consulting Strengthens the Team!"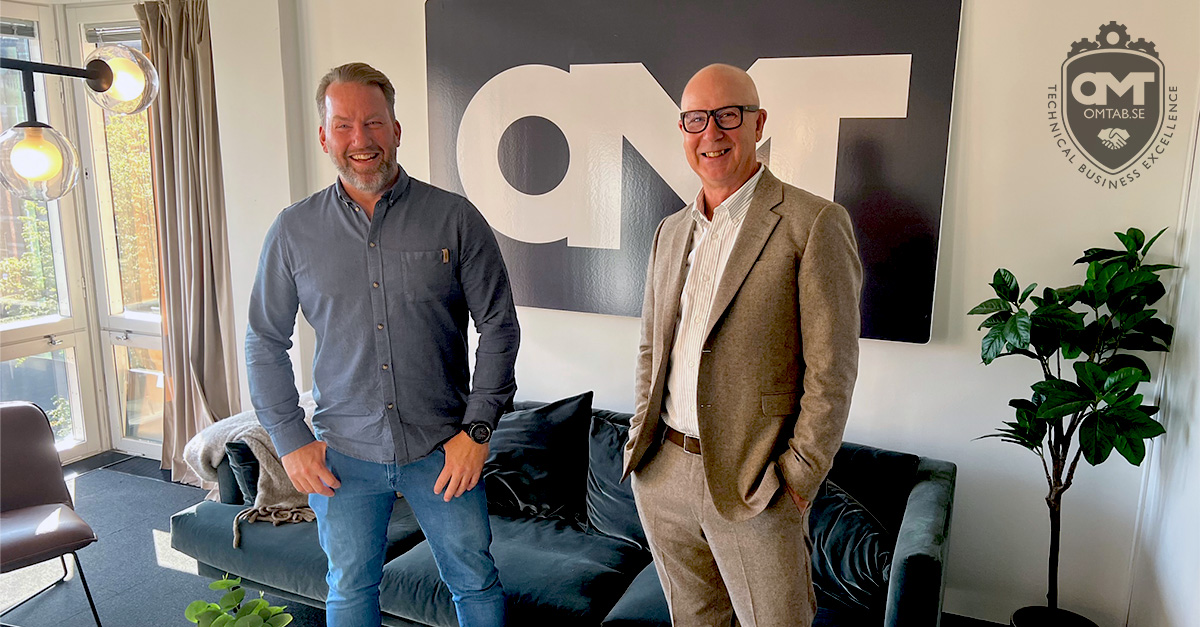 We are thrilled to welcome Johan Skoog and Lars Skog to OMT and our Management Consulting department!
Lars has worked in procurement and logistics for 30 years, with the past 25 years spent in various managerial roles. Most recently as Supply Chain Manager, where he built a new central warehouse for materials used in internal maintenance and renovation projects, as well as for spare parts sales to external customers. Lars also has experience in project management for system implementations, transportation and warehouse optimization, as well as for maintenance and renovation projects.
Lars is humble, driven, solution-oriented, analytical, and has a strong understanding of connections from a helicopter perspective. He lives in Vadstena with his wife and has three grown children. He enjoys being in nature and likes everything from mountain biking and golf to fishing. He also occasionally plays guitar solos!
Johan has a solid background in the manufacturing industry, where he has held leadership roles such as Production Manager for the assembly of packaging machines and technical solutions for the pharmaceutical industry, as well as Production Leader for 50 employees in various shifts within CNC-controlled machining, hardening, and assembly.
Johan also has extensive experience in emergency and preventive maintenance of machines in the manufacturing industry, production line relocation, and streamlined/automated production flows. Creating an inclusive work environment where everyone feels like they contribute and work towards the same goal is a daily goal for Johan.
He lives on the West Coast in a small town called Rixö, about a mile outside of Lysekil. During his free time, he focuses on the challenges of being a parent to teenagers, and when the puzzle of life permits, his great passion is diving. He finds it to be a fantastic experience to float around in the vast blue.
OMT's cheerful and engaging Management Consulting team has extensive experience in various industries such as process, energy, manufacturing industry, and transportation. Within Management Consulting, we offer services such as interim management, business development, and specialist roles in quality, occupational health and safety, logistics, and supply chain.
Please visit https://omtab.se/en/business-areas/management-solutions/management-consulting/ to learn more about the solutions we provide and where.