Extensive project within public transportation!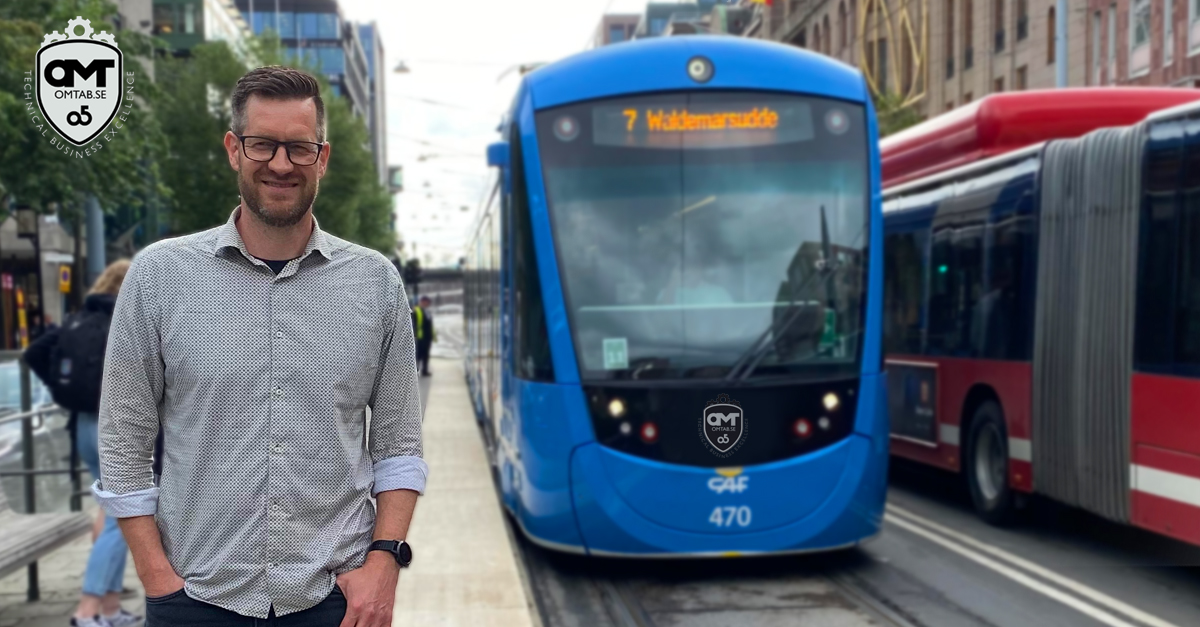 Within rail transport, OMT GROUP AB offers design solutions to meet society's growing need for fast and reliable transport, primarily in public transport. Here is an example of a project we run at OMT:
Our project manager Erik Winge is leading a major delivery project of new trams to Stockholm. The trams in Stockholm have about 120,000 passengers per day and are an integral part of the public transport system. With a project budget of almost SEK 2 billion, complex agreements, a foreign supplier, and advanced technology, the assignment places special demands on Erik's ability to lead his project group, manage many stakeholders and drive the work of quality assuring the trams. The call-off agreement was signed in 2010 and the delivery of trams will continue until 2023. Such a long project places high demands on quality assurance, documentation, communication, change management, and tireless leadership. When the vehicles are delivered, they must be handed over to our customer's administration, which rents out the vehicles to an operator responsible for the operation.
Erik comments on the most important aspects of his role as follows:
"By acting professionally in all situations and keeping a close eye on current agreements, incentives are created for the supplier to act commercially and carry out the work in a good way. It is important to maintain good relations with project teams and management and to have an open and transparent dialogue. "
Read more about how and where we at OMT create solutions and values ​​in public transport at https://omtab.se/en/industry-solutions/transport/