Do you need help in technical project management, mechanical construction or product development?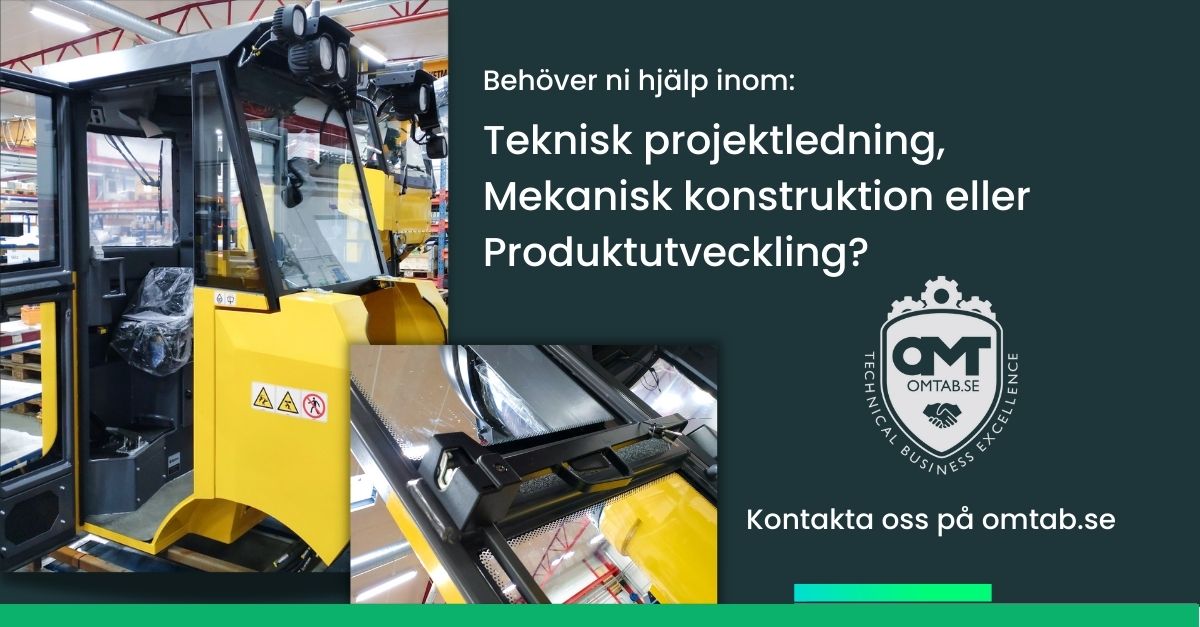 We at OMT have extensive experience in leading project groups in technology or putting together specialists in this field. Our engineers in our service area Mechanical & Plant Lead Engineering, MPLE are used to performing technology-related project management and process control where we take overall technical responsibility for the entire delivery.
We involve designers and manufacturers in the product development process, thus creating the conditions for the right balance between innovation, technology and economics. We always aim for the product to meet the customer's and the market's wishes and requirements while working cost-consciously.
We take complete technical responsibility from the idea stage to the finished product in a mechanical construction assignment or carry out partial constructions in larger development projects. We also work with product optimization of existing products and lead root cause analyzes if something has gone wrong. The tools we use are modern CAD technology and other advanced calculation programs.
If you want to know more, please contact:
Andreas Stråth – Product development / Design
Robert Kling – Operations Manager MPLE
Click the link for more info: https://lnkd.in/epjGi54M