Electronics & Industrial IT
OMT and the Electronics & Industrial IT service area offer technical project managers / team leads and development of both hardware and software where we are technically responsible. We design and construct within order projects as well as development within e.g. The energy and process industry, the automotive industry, the defense industry and the manufacturing industry.  



Electronics & Industrial IT
Our electronics engineers have many years of experience in hardware development, both circuit board design in the programs Altium designer, Mentor graphics as well as hardware-related programming in C & VHDL. We also know software development in C++.
Our IT engineers create solutions, with focus on both IT and OT security which protect business-critical processes, systems and products. We work with virtualization, system setup and machine learning. We master development in C++, Python, Java and more.
All consultants have good experience of collaboration with other areas of engineering.
The work internally and externally as Technical sub-project manager, Team lead, hardware/software architect, Electronics engineer, Industrial IT Engineer, Cyber ​​Security Engineer or Electronics designer means that in development or order projects, we are responsible for technical documents and materials being delivered according to expectations and budget. We are used to work according to given local standards and customer requirements as well as participating in tenders. We cover a wide technology area from industrial IT and electronics into adjacent areas as well as close contacts with systems, software, mechanics, project managers, buyers, subcontractors and production.
OMT support as:
-As technical project manager or lead engineer lead others in projects
-Create/update/review relevant documentation and distribute internally at the right time
-Continuous dialogue with project team about technical solutions, tools and product cost
-Review technical documentation and purchase documents. Make decisions on matters of a technical and financial nature on behalf of the project
-Clear new projects with sales from a technical perspective, interpret customer contracts and participate in customer meetings
-Design circuit boards, electronic systems, program C, C++, VHDL or Embedded.
-Perform testing and commissioning of the electronic systems as well as verification
-Responsible for electronics development, testing, production and purchasing
-System developer, system architect, virtualization and system setup
-IT and OT security
-Configure network devices, computers and systems according to industry standards
-Designing secure networks in industrial environments
-Solve/manage/drive problems and error reports
Contacts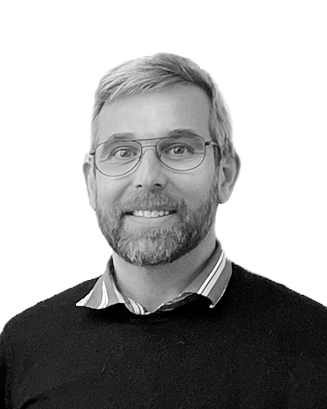 Pontus Bernhardsson
Head of Electrical & Control Lead Engineering
070-277 99 16
pontus.bernhardsson@omtab.se